Night Mode exist in the application of Twitter for many months but it in fact does not depend on the actually turn white to the color black but rather a dark gray color. Now with the new update to apply Twitter on the iOS system can activate Night Mode to True via the property lights out Lights Out that make actually depends on the color black.
Property Lights Out of the new Twitter application will be of great benefit to the owners of phones iPhone X and iPhone XS iPhone XS Max because those phones work Screen OLED and night is actually black means less use of the battery, makers of OLED know the Black color on the screen by turning off pixels. In general also the color black in fact more efficient in reducing eye strain.
How to activate the feature lights out Lights Out is?
1.Go to the Settings option privacy Setting and Privacy
2. Tap on the option screen audio Display and Sound
3. Did the option of night mode Dark Mode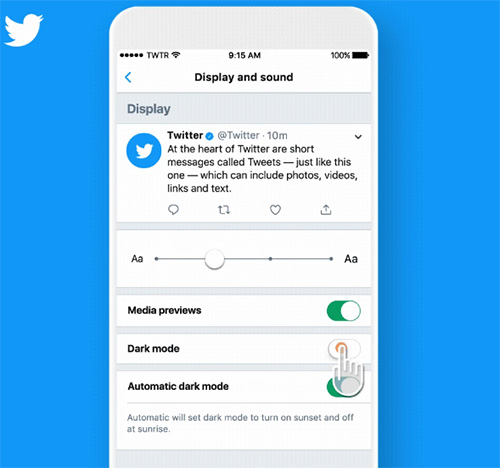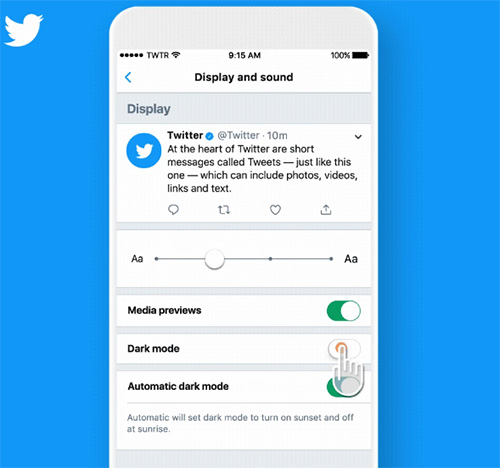 4. Will appear then two choices: "Dim" is night mode the dark gray, and the option of "Lights Out" new to activate the Night Mode Black.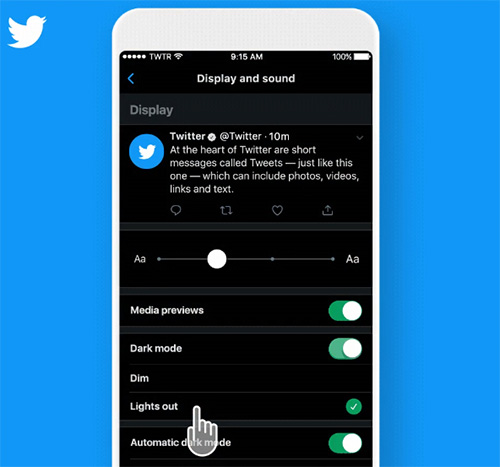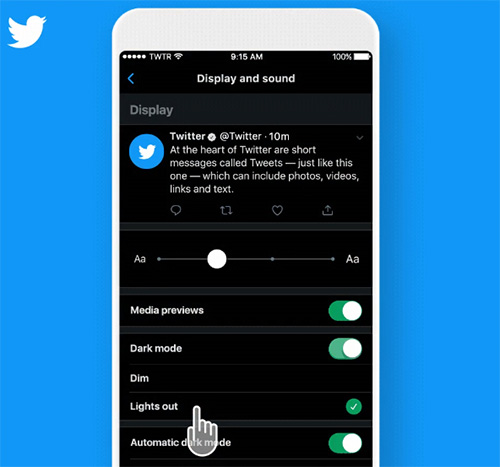 5. After that, will Twitter look like this!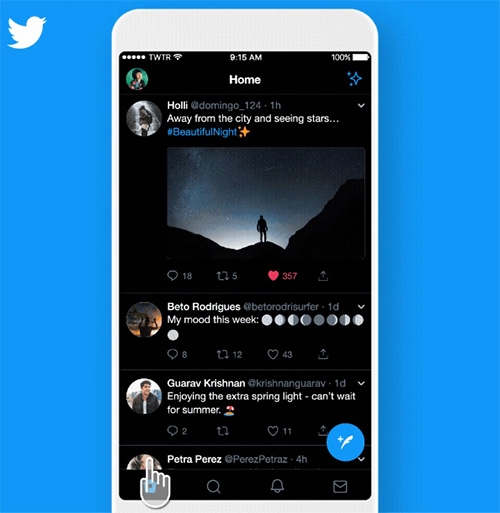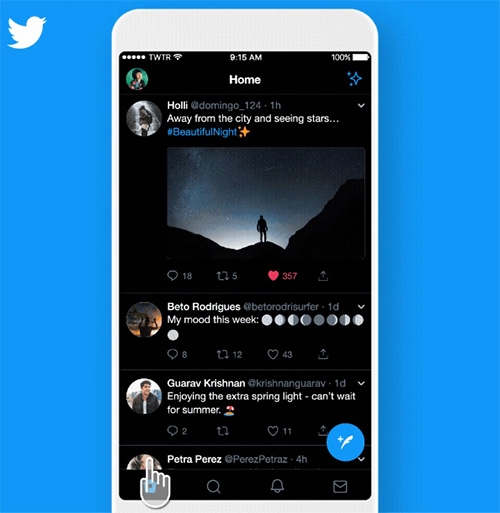 The advantage of Lights Out is now available in a new update for iOS devices iPhone, iPad and iPod touch, before you do the water first make sure to update the app to the latest version.
If you are a developer and publish your apps via the news app to reach for a large segment of Arab users to reason across the following mail: info@arabapps.org will your app soon in the list of news apps if level befitting the user.
Do you want more apps and news?
Apps and news apps for Apple, Android and not available on our pages via social networks, follow us on our various Facebook andTwitter , and Google Plus , andYoutube , and Instagram , The Telegram