Finally after a fair amount of leaks, Samsung unveiled a series of phones expected new Galaxy M, the announcement of the Galaxy M10 and M20 as the first two devices in this group.
Buy two phones in screen design Infinity-V with a bump like a drop of water, the settings of the dual rear-cameras with 13 and 5 megapixel camera with wide-angle, as well as the settings of the provided connection double feature to open the lock by the face.
The Samsung Galaxy M20
Samsung Galaxy M20 is phone top between the two phones New, where the device has a IPS LCD screen measuring 6.3 inches and a resolution of 1080×2340 pixel camera, with front camera of 8 megapixel with a lens aperture of f/2.0 includes support facial recognition, to the side of the sensor fingerprints behind me.
Is run Galaxy M20 by chipset Exynos 7904 1.8 GHz, with random access memory capacity of 3 gigabyte or 4 GB, the storage capacity of 64 GB.
One of the main features in the Galaxy M20 is the large battery capacity is 5000 Milli amp, with the support of wired charging 15 watts.
Finally, buy the Galaxy M20 on the headphone jack of 3.5 mm, and the slot dual SIM and microSD isolated from the slot of the SIM, so you don't have to choose between the two, the phone runs on Android 8.1 Oreo with a feature version 9.5 of the interface Samsung Experience.
The Samsung Galaxy M10
The phone comes second Galaxy M10 screen is slightly smaller on the M20, as compared to 6.2 inches and a resolution of 1520×720 pixels, with front camera 5 megapixel, and there is no sensor fingerprints.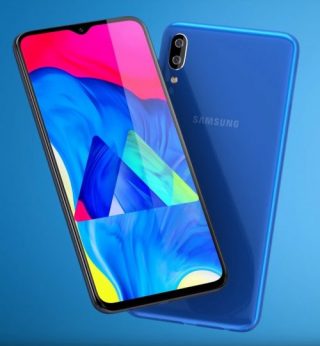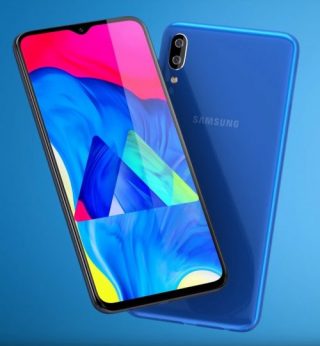 It comes M10 chipset options and less memory than the M20, where the phone depends on the chipset Exynos 7870 with a frequency of 1.6 GHz, with Ram 2 or 3 GB, the storage capacity of 32 GB.
Finally, enjoy the Samsung Galaxy M10 battery 3430 mAh amp with the technique of regular shipping.
Will all of the Galaxy M20 and Galaxy M10 available through Amazon India and Shop Samsung etc., and the cost of the Galaxy M10 price 11000 Indian rupees (135€) for the 3 GB and 13000 Indian rupees (160 euros) for the 4 GB.
While cost device Galaxy M10 $ 8000 Indian rupees (100 euros) for the Model 2 GB and 9000 Indian rupees (110 euros) for 3 GB, and start shipping on 5 February in India, and did not know the company yet about the expansion plan in the rest of the markets.
If you are a developer and publish your apps via the news app to reach for a large segment of Arab users to reason across the following mail: info@arabapps.org will your app soon in the list of news apps if level befitting the user.
Do you want more apps and news?
Apps and news apps for Apple, Android and not available on our pages via social networks, follow us on our various Facebook andTwitter , and Google Plus , andYoutube , and Instagram , The Telegram