The company announced the Emtek Group officially stop the application of the conversation the famous BBM forever, starting on 31 May next. BBM was popular gradually abated what prompted the developer to stop developing it and spending it.
Company of Emtek Group Technical Indonesian taken from the Jakarta-based had been acquired on the rights of the BBM application from the BlackBerry and added some things as channels Channels and games in addition to put ads inside of him which led to damaging the experience of using the app, according to the opinion of the other.
Other apps such as WhatsApp, Facebook Messenger, Telegram and iMessage, WeChat and other Miss on the application of BlackBerry Messenger BBM that failed in the field of their competition has added to his failure in attracting new users.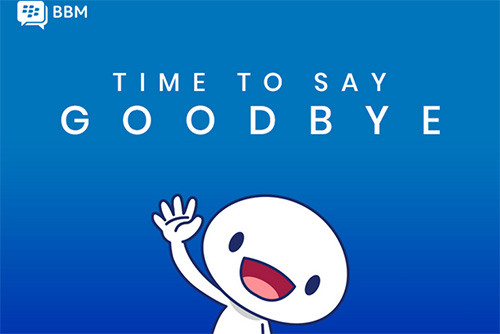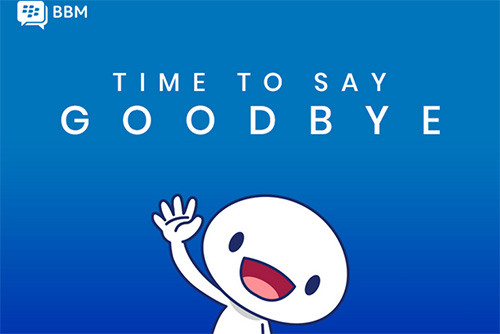 Company of Emtek Group reported that they would start deleting data within seven days from the date of closure scheduled May 31, and will finish the process of deletion from its servers to the cloud within 180 days of the deadline.
If you have messages, pictures, videos, or any file stored on application BlackBerry Messenger BBM you can download them now before the end of May where it will begin the process of deletion will not be possible to retrieve it.
It is worth mentioning that I have the BlackBerry itself another application called BBM Enterprise on the Google Play Store which is dedicated to corporate owners of business, you can download and use for free born in, after the user paid half-yearly subscription to $ 2.5$.
If you are a developer and publish your apps via the news app to reach for a large segment of Arab users to reason across the following mail: info@arabapps.org will your app soon in the list of news apps if level befitting the user.
Do you want more apps and news?
Apps and news apps for Apple, Android and not available on our pages via social networks, follow us on our various Facebook andTwitter , and Google Plus , andYoutube , and Instagram , The Telegram